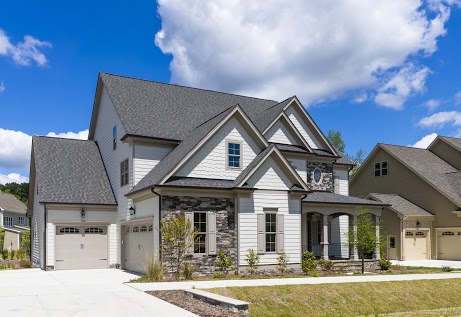 A good roof can last you for decades but, inevitably, aging and weathering will leave it worse for wear. Whether you discover a leak or notice a few shingles missing, eventually you'll need to repair your roof to ensure it continues holding up to the elements. But do you hire a professional roofing contractor in Minnesota, or do you try to repair the roof by yourself? Read on to learn the differences between professional and DIY roof repairs.
Is DIY Roof Repair or Professional Roof Repair Better?
Cost – The reason some homeowners in Minnesota opt to try their hand at DIY roof repair is that it's cheaper… sometimes. If you have some experience at fixing a roof and you know exactly what tools and

roofing materials

you'll need, repairing your roof will probably be cheaper than hiring a professional roofing contractor. Just keep in mind that DIY roof repairs can result in mistakes that cost you more in the long run. Repairs by a professional roofing contractor are warrantied and may actually increase the value of your house.

Timeline – The timeline for a roof repair project will vary greatly based on how much needs to be repaired. However, a DIY roof repair will always take longer than a professional roof repair. Even repairing a few shingles can take a day's work without help, while bigger projects might take you several days to complete. For the fastest results, it's best to hire a roofing contractor for repairs.

Quality of Work – Whether or not you should attempt a DIY roof repair project largely comes down to your faith in your own abilities. If you have experience with roofing or similar work and believe you have the capability to fix your roof without help, it could make for an engaging project. But if you don't have experience with roof repairs, it's best to leave the job to an

experienced roofing contractor

in Minnesota. Professional roofers know all the tricks of the trade and their work comes with a guarantee of quality.
Hire a Pro for Roof Repairs
If your roof needs to be repaired and you don't feel confident attempting it alone, it's time to bring in the pros. Contact Incline Exteriors today if you want our help with a roof repair project in the greater Lake Minnetonka area!